It's Worth a Shot
9:45 AM
Dessert shooters are the perfect size treats for your upcoming shower, party, or wedding reception. You can easily customize the flavors, colors, and toppings to suit your party theme or personal tastes. Today, we're giving you possible topping ideas.

Toppings
- Whipped Cream
- Chocolate Shavings
- Marshmallows
- Sprinkles
- Fresh Fruit
- Candy Pieces
- Cookie Pieces
- Granola
- Toasted Coconut
- Chips (Chocolate, Peanut Butter, Toffee)
- Toasted Nuts
- Sauces ( Caramel, Raspberry, Chocolate)

Want to view more dessert shooters? Check out this post: Give Me Your Best Shot.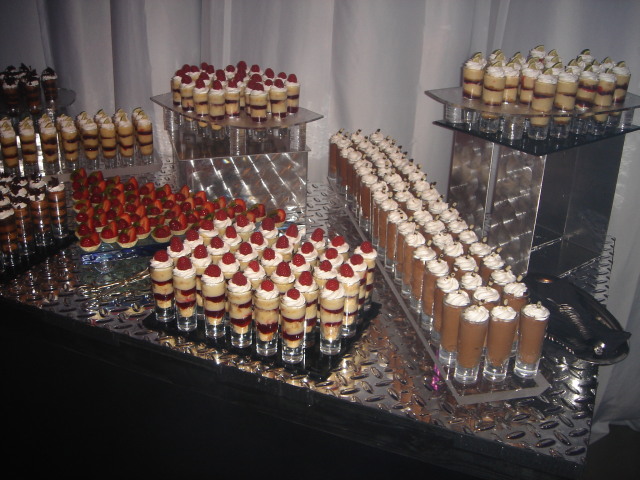 Images: 1-
Haute Living
2-
Vegan Yum Yum
3-
Olive Loaf Design
4-
Theme Park Review
5-
Best Friends for Frosting
6-
Katie Grace Designs
Happy Planning & God Bless!