Southern Wedding Menu- South Carolina
3:10 PM
I love Southern food! So I decided to compose Southern menus for each state. Brides and grooms can get menu inspiration for what to serve at their weddings. These menus are based on state foods and/or foods that originated in each state. Since I'm from South Carolina- it's up now. Enjoy!
MenuFirst Course
Crispy Fried Green Tomatoes
Entree
Pecan Crusted Catfish
Served with Spicy Green Beans & Carmelized Peaches
Dessert
Pound Cake Station
Signature Drinks
RJ Rockers Black Perle Beer & Sweet Tea
Why these items? South Carolina is the nation's leading producer of peaches! I don't know why Georgia gets all the credit! RJ Rockers Beer is brewed and produced in Spartanburg, SC and tea is the state's hospitality beverage. SC is the home of "America's Only Tea Garden," the Charleston Tea Plantation.
What's a pound cake station? Cubes of pound cake, diced fresh fruit, and skewers are provided for guests to create their own cake kebabs. This station would be great for a summer wedding while most of the fruits are in season. Provide yogurt dips, chocolate sauces, honey, and whipped cream to accompany the skewers.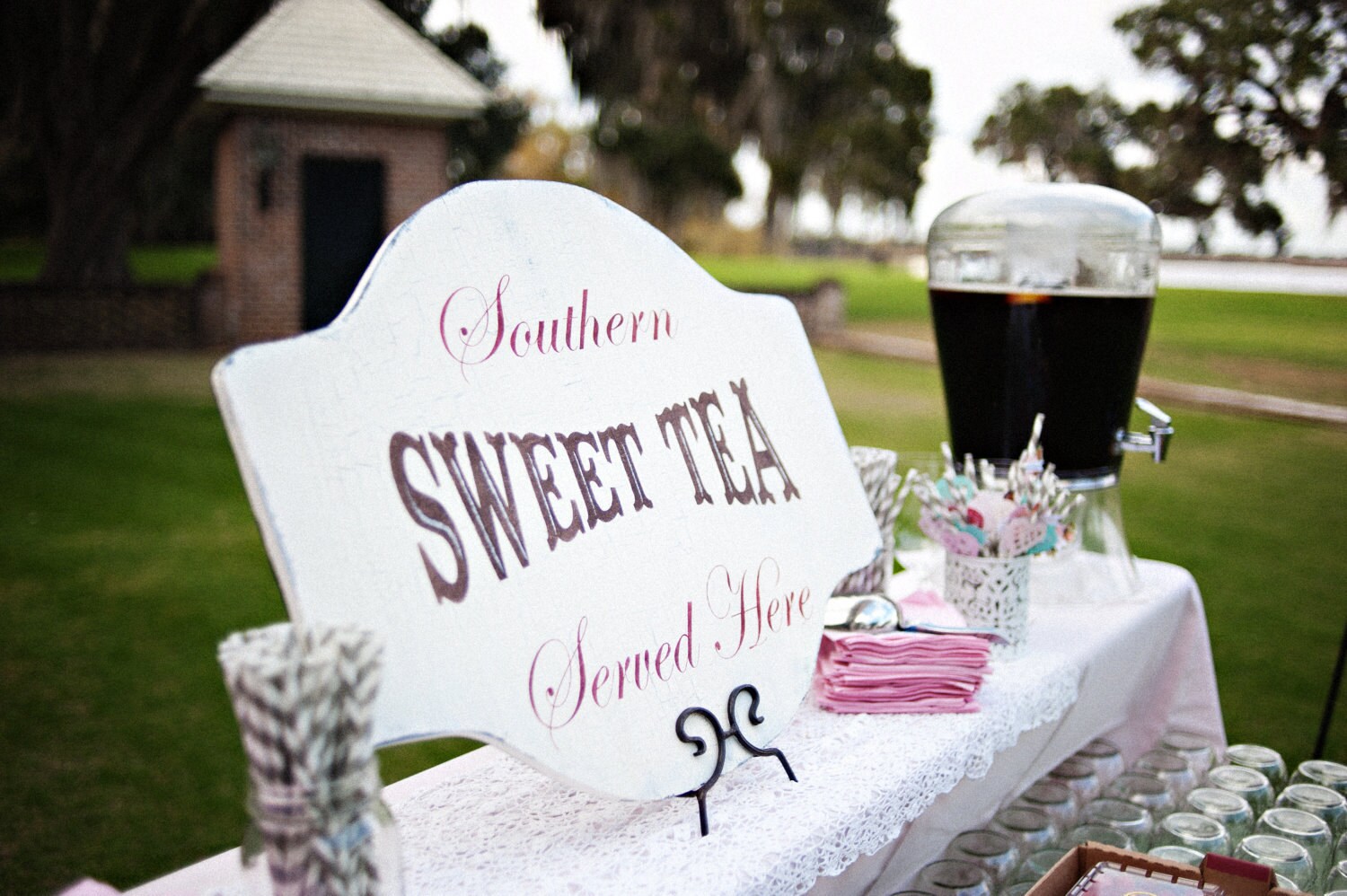 Images: 1-
Belcourt Tap & Tapas
2-
My Recipes
3-
The Carolina Kitchen
4-
Food Network
5-
Whole Foods Market
6-
Savvima
7-
Growing Gourmets
8 & 9- Unknown 10-
Knox Beer Snobs
11-
Lavish Event Design
12-
Family Attic
Happy Planning & God Bless!