Southern Wedding Menu- Florida
7:25 AM
I love Southern food! So I decided to compose Southern menus for each state. Brides and grooms can get menu inspiration for what to serve at their weddings. These menus are based on state foods and/or foods that originated in each state. Check out Florida and enjoy!




Menu

First Course

Scallop Ceviche

Entree

Grilled Pork Tenderloin with Corn & Black Eye Pea Relish

Dessert

Key Lime Pie Tarts

Signature Drink

Mojito


Why these items? With the state's heavy Latin influence ceviche and mojitos are the perfect combination. Not only that, seafood is insanely popular in Florida. To add a little southern flair black eye peas and corn are combined to make a relish or salsa; and finally key lime pie is the state's pie.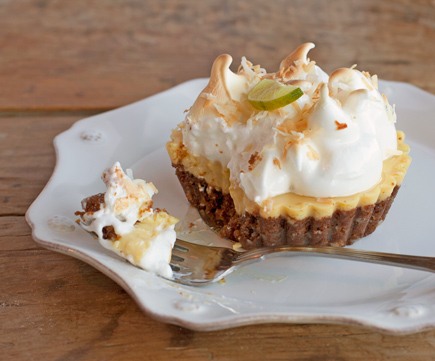 Images: 1- Sauce & Sensibility 2- What's Cooking with Mary 3- Elly Say Sopa 4- The Bitten Word 5- 400 Calories or Less 6- Fishful Thinking 7- Tarte Dujour 8- Plumpie Cooks 9- The Knot 10- The 6 Chicks

Happy Planning & God Bless!