Ribbon drink stirrers are a great DIY wedding project for brides. They're easy to make and can be customized in many different colors. Check out the images below for great inspiration.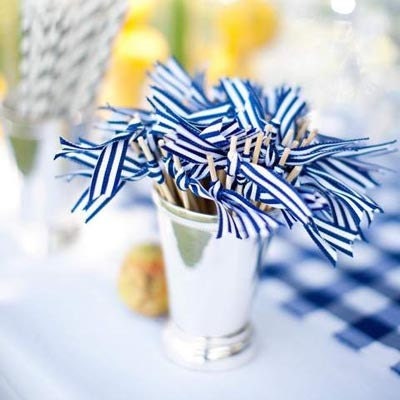 Images: 1- Oh Lovely Day 2- Good Life Events 3- Heather Parker Photography 4- Etsy


Happy Planning & God Bless!