Brunch Wedding Receptions
8:55 AM
Couples hosting morning or early afternoon receptions, have so many food options to choose from. Below we're featuring amazing items that you could incorporate into your brunch wedding reception.

But first, let's clear something up. There is a common misconception that brunch receptions are significantly less expensive than dinner receptions.

Here's the deal:

-It is true that you may not need to serve or purchase as much alcohol for a brunch reception as a typical evening one. That will save you some money.

-The amount of food you need will not change for a brunch or evening reception. If you are having the same number guests, the chef is going to prepare close to the same amount of food. The thing is, no matter what time of the day it is- if guests are preparing themselves to eat a meal they're going to make whatever is served their meal. If appetizers are being served, they will eat enough of the appetizers to get full. That's why (in most cases) the amount of food should not change. The pricing issue really depends on what ingredients are being used. An elegant brunch could very well cost just as much as typical evening dinner. You may or may not save money.

-Your caterer will still need to staff your reception. Once again, this will depend on the number of guests you have and the service style you choose. Whether it's brunch or dinner, if you have the same number of guests and same service style it will cost the same amount. You will not save money.

-If there is a delivery or gas charge for wedding receptions being held in what the caterer considers a considerable distance, then the time of day will not change the amount. You will not save money.

The bottom line is that brunch wedding receptions are usually not much cheaper than evening receptions.

French Toast: Serve french toast plated like the first image, family style like it's pictured in the second photo or tray passed similar to the third photograph.
Macaroni & Cheese: Serve macaroni family style like in the first photo or in individual portions like the following images.
Frittata: Serve plated or as an appetizer
Parfait: Serve them as desserts or as a tray passed item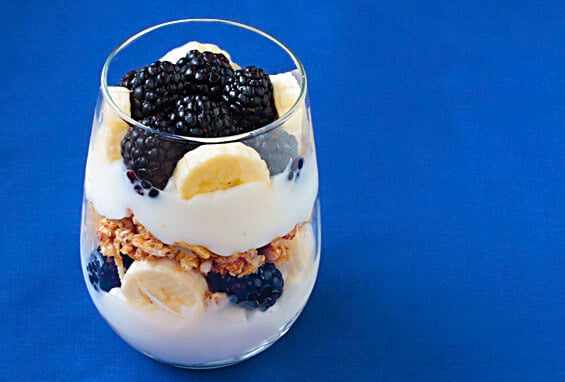 Shrimp & Grits:
Pork Loin: Sliced pork loin will go great with most side items-especially macaroni and cheese
Happy Planning & God Bless!