Somewhere Over the Rainbow
3:33 PM
An increasingly popular theme for children's parties is an artist/painter theme. One Charming Party has an art gallery party package that can be purchased for only $25. It includes all of the party printables that you'll need for a super cute party. Today, we're showing you the many different sweet treats you can serve at this type of party. These goodies can also be served at a rainbow themed party. Cakeballs, cupcakes, cake in a jar, cheesecake, cookies, jello...the possibilities are endless!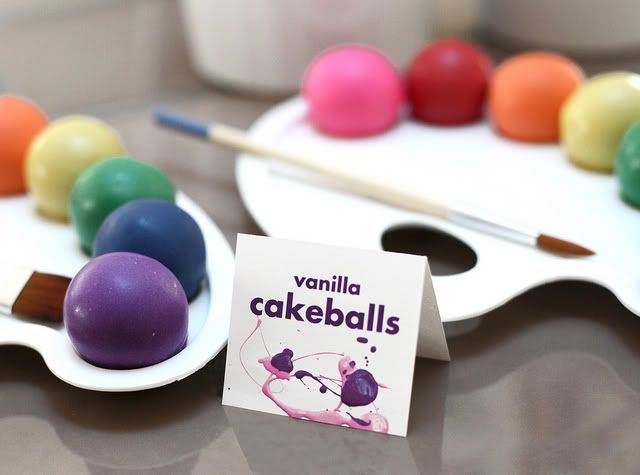 Images: 1- Kara's Party Ideas; 2- Babble; 3- Wee Kitchen; 4- Sunshine's Kitchen 5- Good Life Eats; 6,7- One Charming Party
Happy Planning & God Bless!