Are you having a dessert table at your wedding?  If so, consider offering tartlettes.  They can be prepared in a variety of ways and are super cute because of their small size.

Serve variations based on location, wedding colors, or theme.  For instance, you could serve three different tpyes of tartlettes based on the regions where you both met, were engaged, and are getting married.  If you met in Washington, the apple streudel tart below would be perfect; if you got engaged in Georgia, a peach tart would be amazing; and if your wedding will be in Florida serve a key lime pie tart.  That's three very different flavors for three different locations.  If you'd rather serve tarts that will match your color scheme the possibilities are endless.  Below are some gorgeous, mouth-watering examples.

Apple Streudel Meringue Tart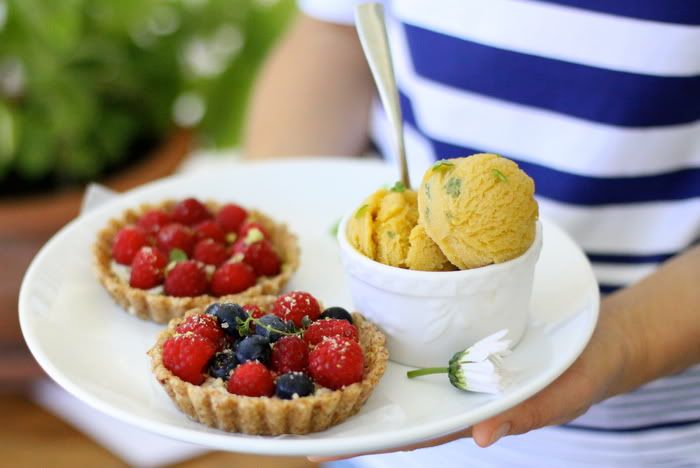 Berry Tarts
Blueberry & Kumquat Cream Cheese Tarts
(Images: 1- Mowielicious ; 2- Golubka; 3- Lateliervi)
Happy Planning & God Bless!